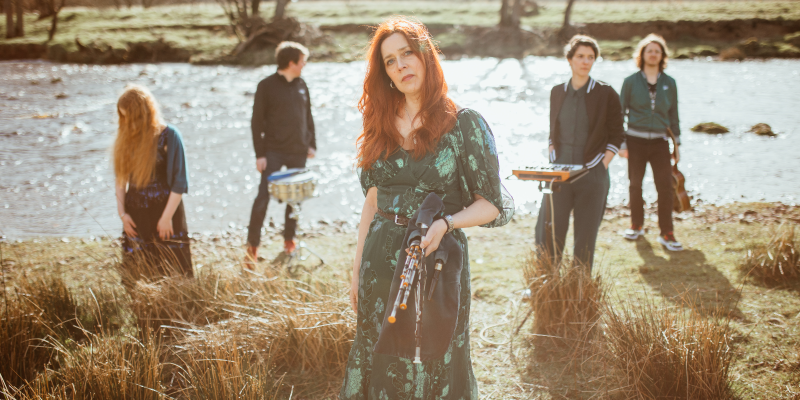 Kathryn Tickell & The Darkening
Performance
Date and time:

Wednesday 18 October 2023, 7.30pm

Location:

In-person only
Sir Jack Lyons Concert Hall, Campus West, University of York (Map)

Admission:

Tickets: £23; concessions £21; students £7, booking required
Event details
Kathryn Tickell northumbrian smallpipes, fiddle, voice
Joe Truswell drums, percussion
Amy Thatcher accordion, synths, voice, clog dancing
Stef Conner voice, lyres
Kieran Szifris octave mandolin
The Darkening's inspiration comes from the wild, dramatic and weather-bitten countryside along Hadrian's Wall, which seems so quintessentially Northumbrian. And yet, 1900 years ago, that same landscape was inhabited by people from the furthest reaches of the Roman Empire, worshipping different gods and following different customs.
Kathryn Tickell & The Darkening embrace that global perspective, bringing some of the oldest Northumbrian tunes and songs throbbing to life, intermingling them with new material and binding it all together with a contemporary resonance and attitude.
'No one has evoked the landscape and traditions of Northumbria more affectingly than Kathryn Tickell; a champion of the Northumbrian pipes, she is steeped in the songs and mythology of the north-east' (The Observer)
This performance has sold out. Join the waiting list?